Designing fashion signs is not difficult but not easy at all! Advertising signs at the Fashion Shop always require extremely high aesthetic elements, elements of material color must be harmonious on the signboard. If you are stuck in ideas when designing advertising signs for your fashion shop, why not check out the following signs.
There are many types of fashion signs on the market, but to catch the eye of famous fashion brands, there are a few types of signs below:
Inox fashion signs
One thing for sure is that among the fashion signs today, the Inox is always the top signboard model. We all know that, Inox brings luxury, class with high gloss, durable and sturdy surface that attracts every detail.
Stainless steel is usually designed in the form of braille that can incorporate LED lights around, it is difficult to find another material to surpass stainless steel. To build their fashion brands, many brands did not hesitate to choose this material.
Mica braille signs
Mica is the second most popular material in today's fashion signs, which is appreciated for its variety of braille designs and other materials. Mica makes it easy to bend, creating a unique braille style for the signboard.
Although it does not have the luxury like Inox, but in return Mica has a variety of colors, high color fastness, can be used outdoors for many years. The price is relatively cheap, so it is easily accessible for many fashion shops today.
LED advertising signs
Most fashion shops often use braille LED signs when making their own fashion signs, LED signs with the ability to enhance the attractiveness to customers. Create a brand impression from a distance, stimulate shopping needs.
Often, LEDs will be used with Mica or stainless steel to increase the attraction at night and there are many other types of LED signs as well. However, LEDs that incorporate braille still receive a very high choice.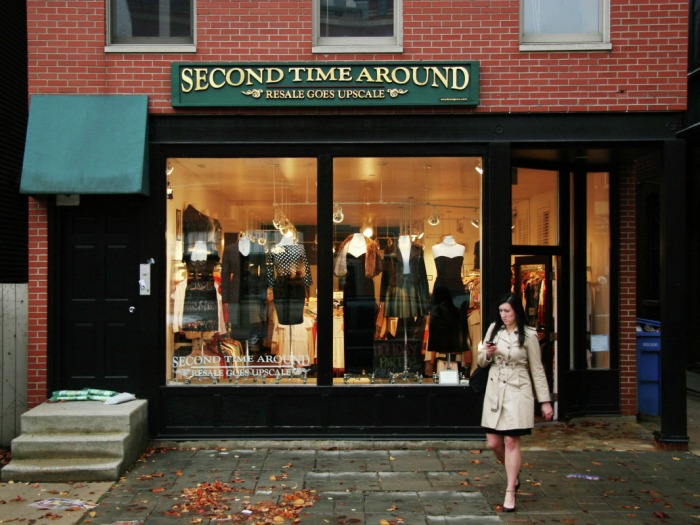 Wood sign
Not to mention the wooden signboard is a major omission, the stylish wooden signboard still retains its own features. Maybe it is not as prominent as Mica, not as luxurious as Inox, but wooden signs have a close rustic when used.
Wooden signboards are often designed in the form of braille or engraved, although there are not many attractive effects, wooden signs are still widely chosen by shops. However, if you really want customers to know your brand, we still recommend that you choose other types of signs that will work better.
When designing signs shop fashion need to pay attention to what?
Pay attention to suitable content, clear and complete, choose fonts that are easy to see.
Harmonious colors, reflecting fashion brands, should not be too flashy
Material is suitable, durable. Use appropriate attraction, not overdoing it.
Fashion signs should express their own creativity, if you consider it just a normal bulletin board it is no different from other signs.
Hope the above information can help you to design the right advertising sign template for you, create a lot of unique signboard templates by yourself, do not dissolve like signs. other. Good luck!