As a Designer, it is always necessary to keep up to date with new trends in design. Perhaps with professional designers, each person has their own reference sources, quality websites to always keep up with trends.
As for you Designers who are just starting to step into the professional design path, hopefully the following article of Censigns will be able to help you somewhat.
1. Pinterest
You're probably not too familiar with the name Pinterest, a huge treasure that allows users to share photos in the form of social networks with articles categorized as photo stickers (or pins). In addition to creating collections with different themes, interests, and signatures, Pinterest allows you to view other people's collections and drag and attach to your own. You can express your love by liking the photos. Another plus point of this website is that it can link with current popular social networks such as Facebook, Twitter, Google+...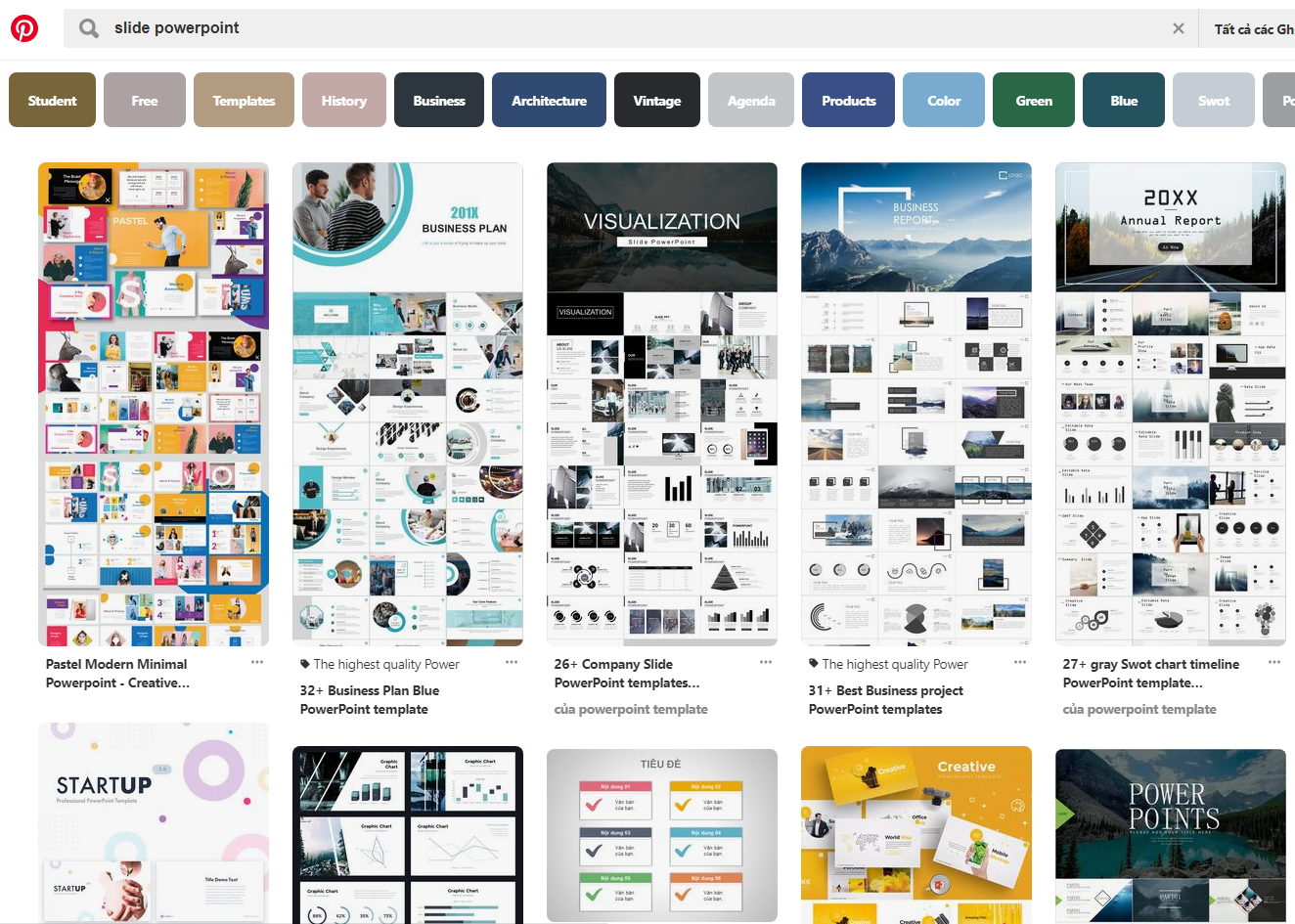 2. Dribbble
With Dribbble, designers from many different fields: Web designers, Printers, Logo Designers, Graphic designers, Illustrators, or icon artists, or artists in different fields other creatives will share photos of projects they've worked on. Besides, you will also find stories about the designs, the creations of the Designers here, or the PR articles themselves with the desire to be known more of the Newbies when they are just starting to work...  All of that makes Dribbble a social network for all designers or employers looking for high-quality human resources in the industry.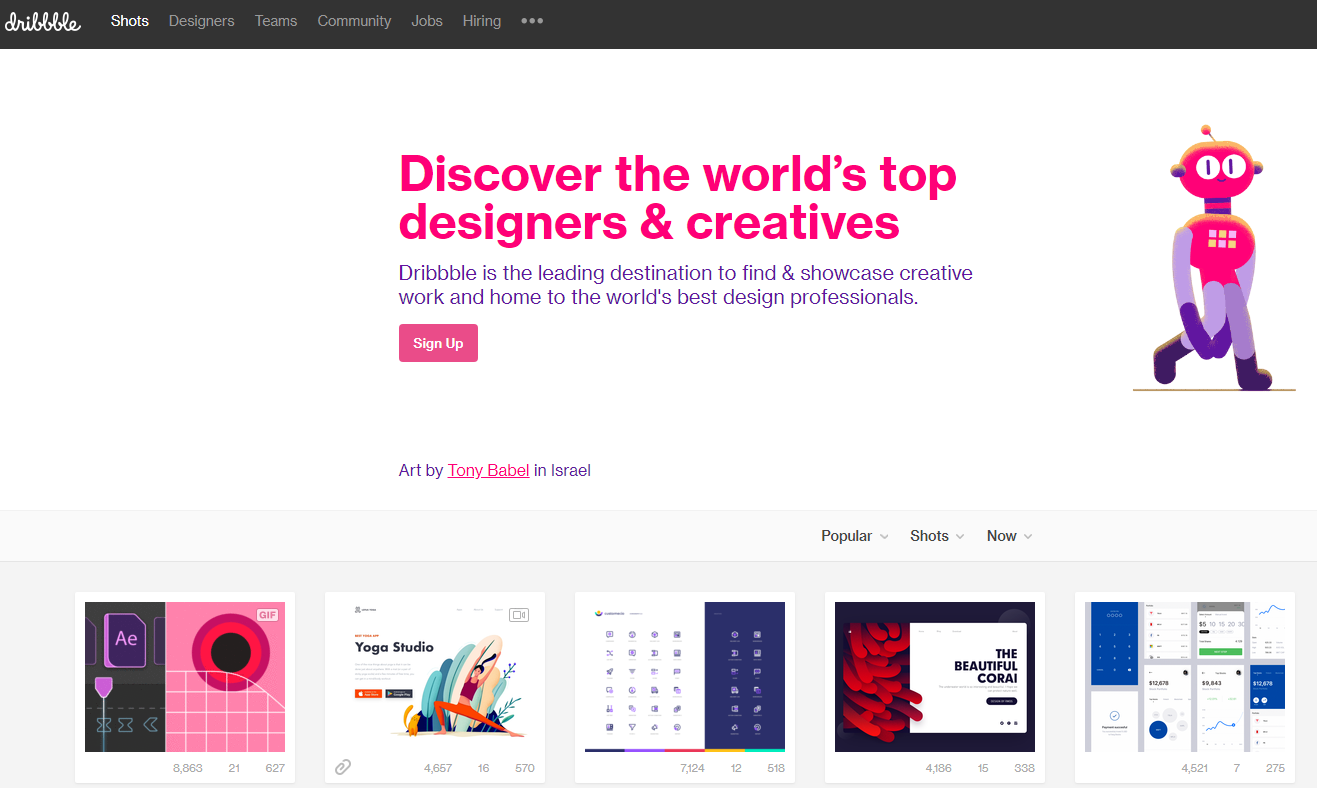 This is a website specializing in packaging design, brand identity, logos… If you are interested in this field, this is the website born for you.
Here, packaging designs, logos of all fields: fashion, food, business or books can be found easily. Another plus point for this website is the easy-to-use interface, the topics are divided and differentiated by update time, ... very convenient for searching. In addition, the side stories about the information of each type of packaging may be an unexpected source of creative inspiration for you.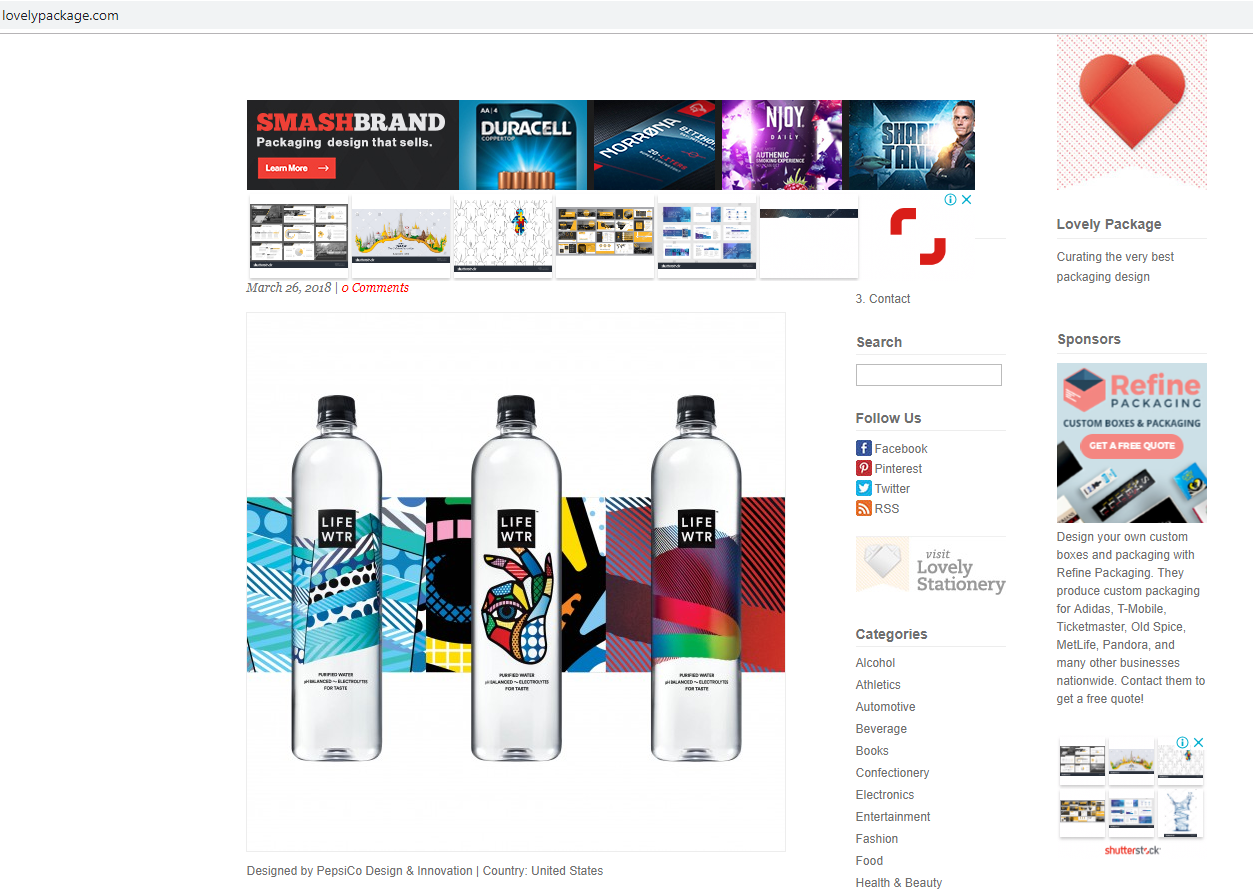 Shelby White, a designer and entrepreneur, created Designspiration in early 2010 with the mission to create a common environment for sharing inspirational designs from around the world. Before coming to the community, the works are carefully censored and selected, so you can be assured of their quality.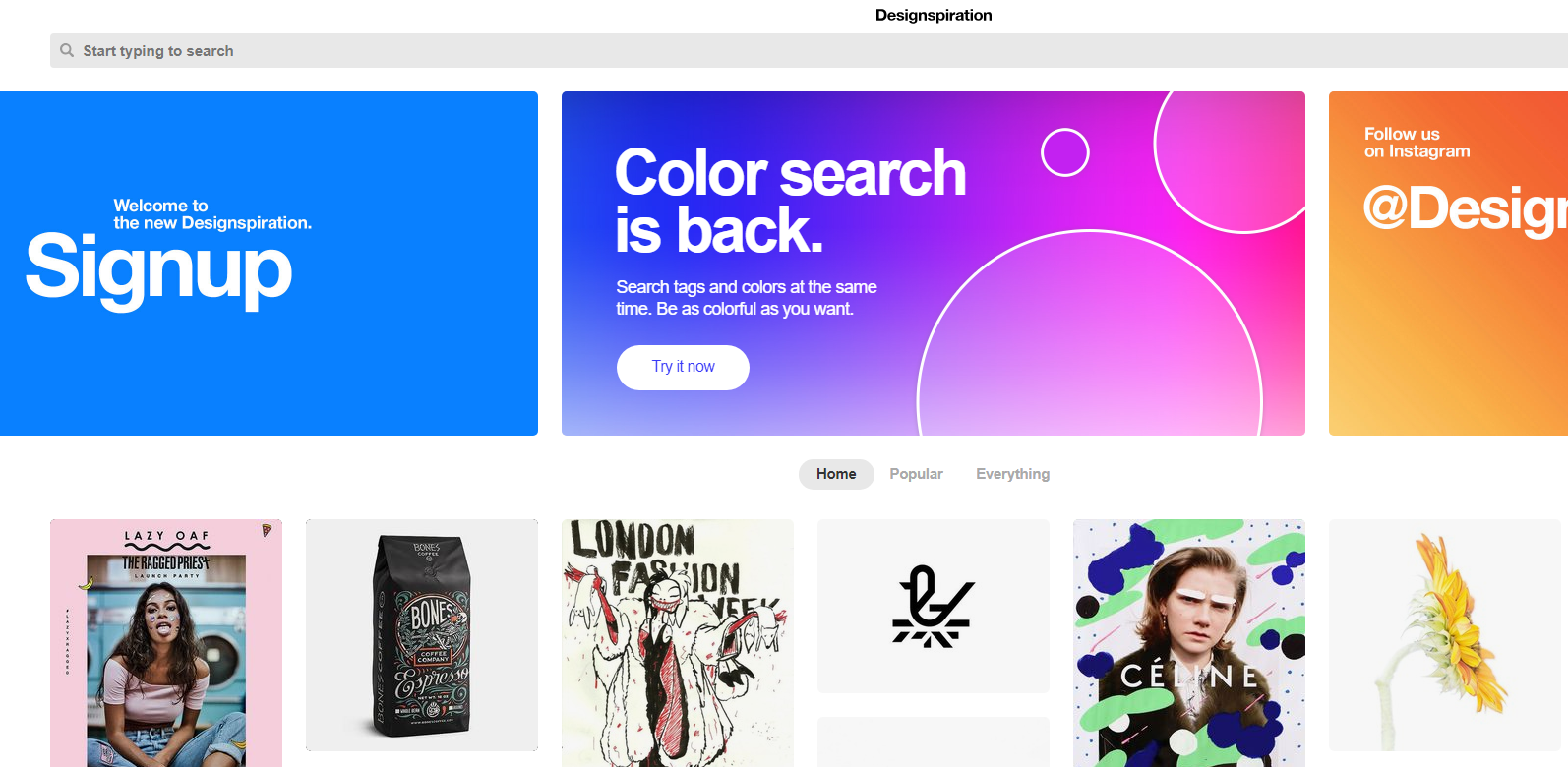 The best web layout templates are gathered at The Best Designs. According to statistics, every year there are about 7 million visitors from all over the world. Here, designers can update the latest website design trends, thereby sparking their next creations.
In addition, you can completely find a talented designer for an upcoming project here. Freelance web designers and design agencies often have at least one or a few designs featured here.
If your aim is to build your own website, The Best Design also offers you some of the best WordPress Themes from their trusted partners.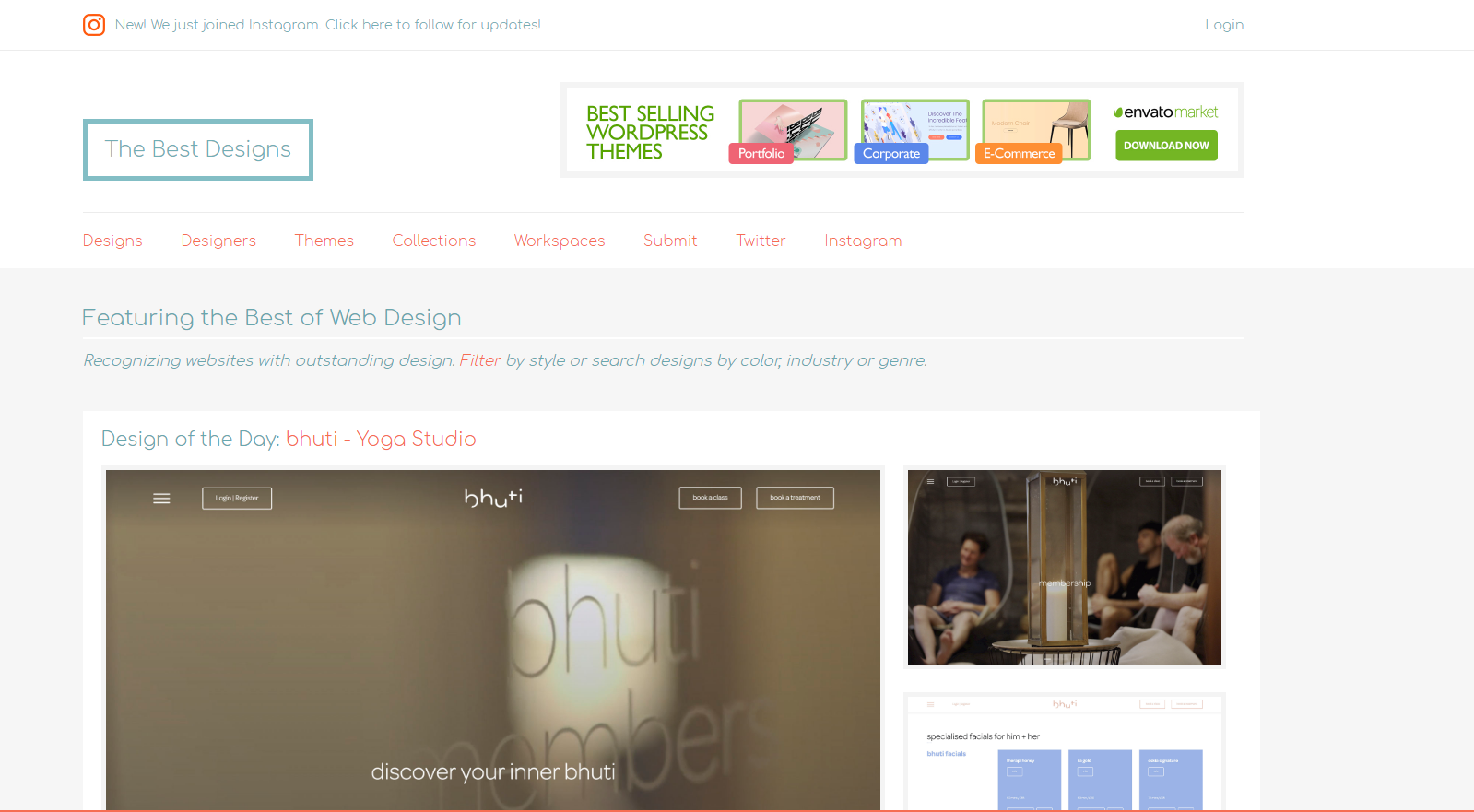 6. Behance
Behance is known as a website with development and sponsorship from Adobe. Founded in 2006, Behance has since become the world's largest interactive website for designers.
 Behance can be seen as an open social network for everyone, especially for creative designers. Behance allows you to register as a member, recommend your work or publish your work. It is also a place where you can consult and find creative inspiration from designers from all over the world.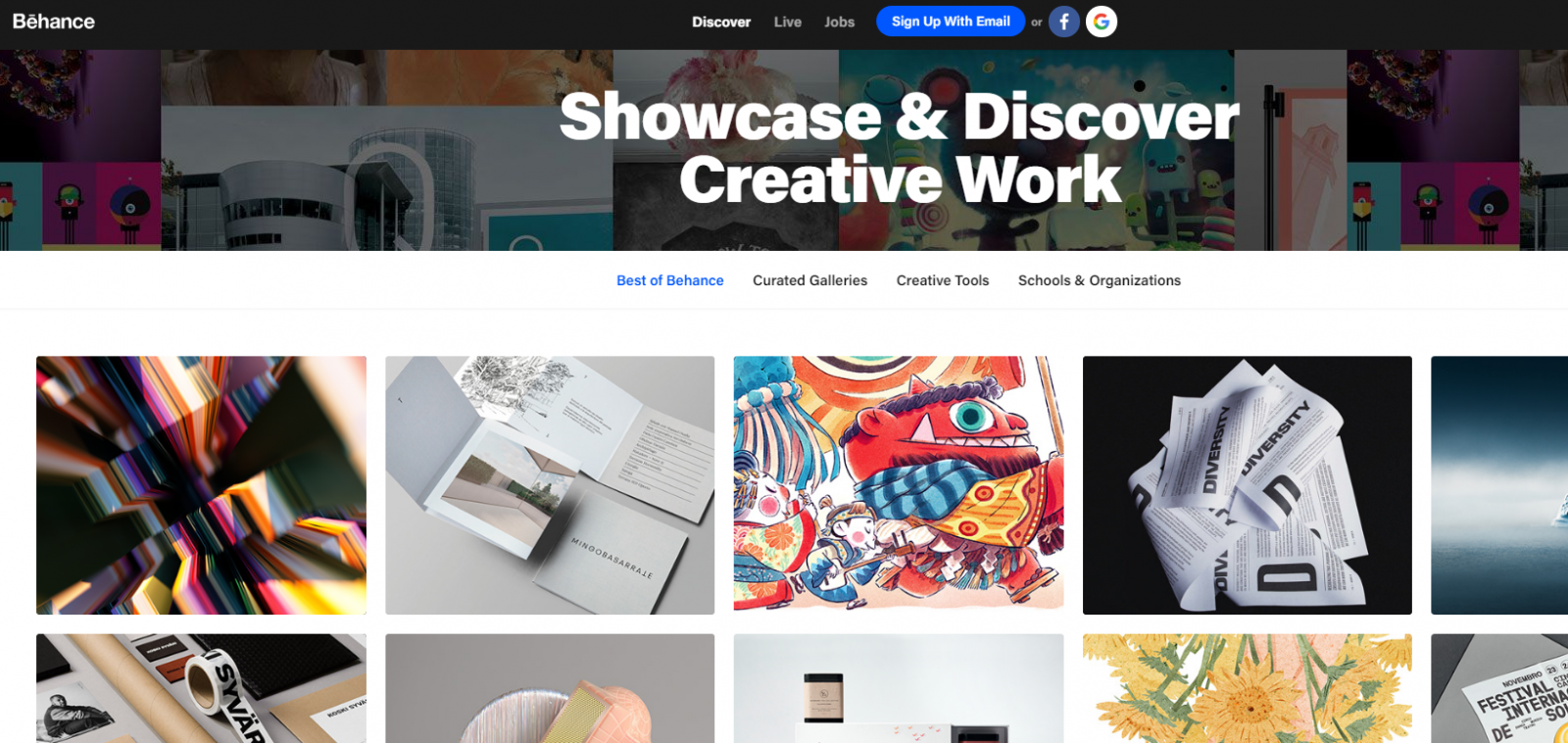 7. The Dieline
The Dieline is the most visited packaging design website in the world. The Dieline emphasizes the importance of packaging design for brands in today's competitive environment. This website creates a platform for the community to check out projects, learn more about the design process, and stay up to date with new design trends. Designers who come to The Dieline are encouraged to address the problems they face while holding to the highest possible standards.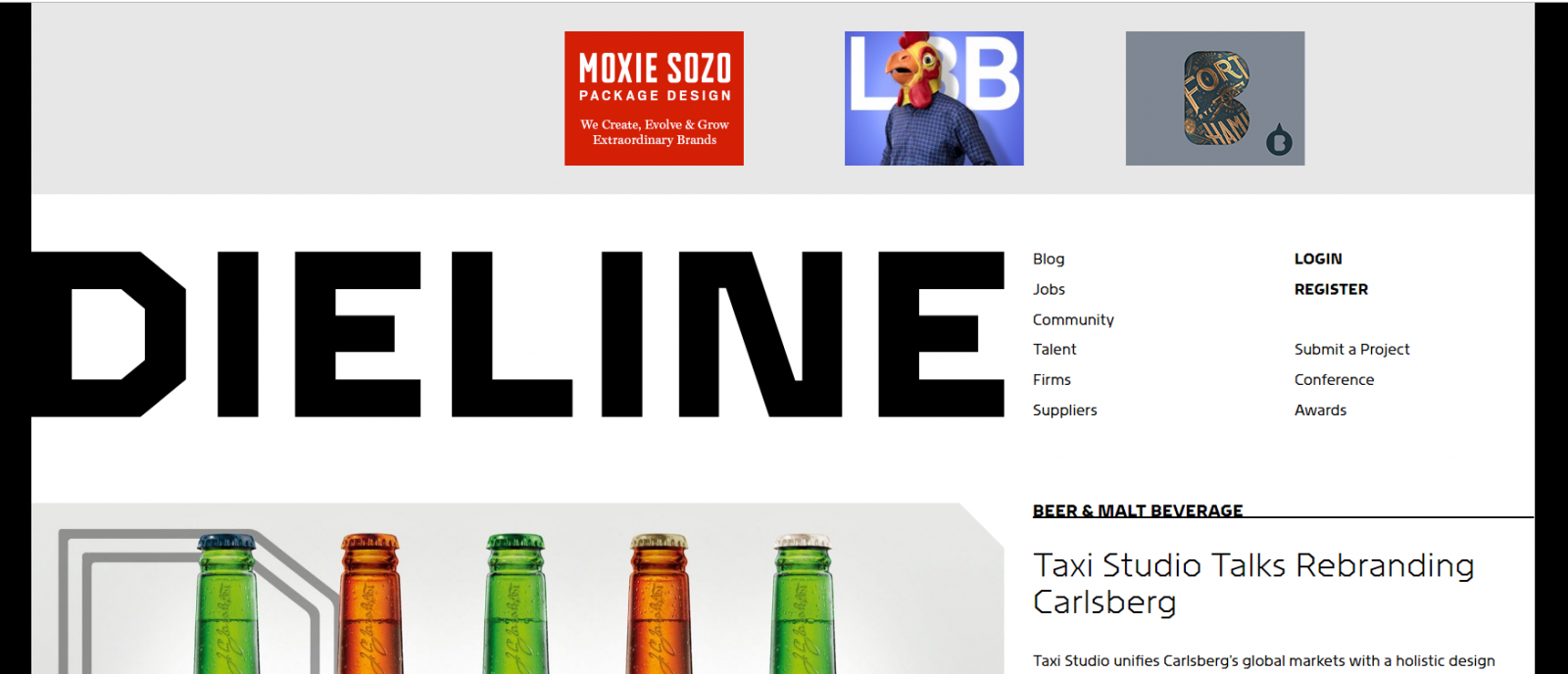 8. Logopond
Inspirational logos from different designers around the world can be found at Logopond. By promoting the spirit of sharing knowledge and experience of the Designers, Logopond wishes to be able to inspire creativity for everyone.
 Logopond is not a direct sales site, if you want to use any of the images you can contact the author directly because the copyrights of all works are protected by individual designers and ownership organization.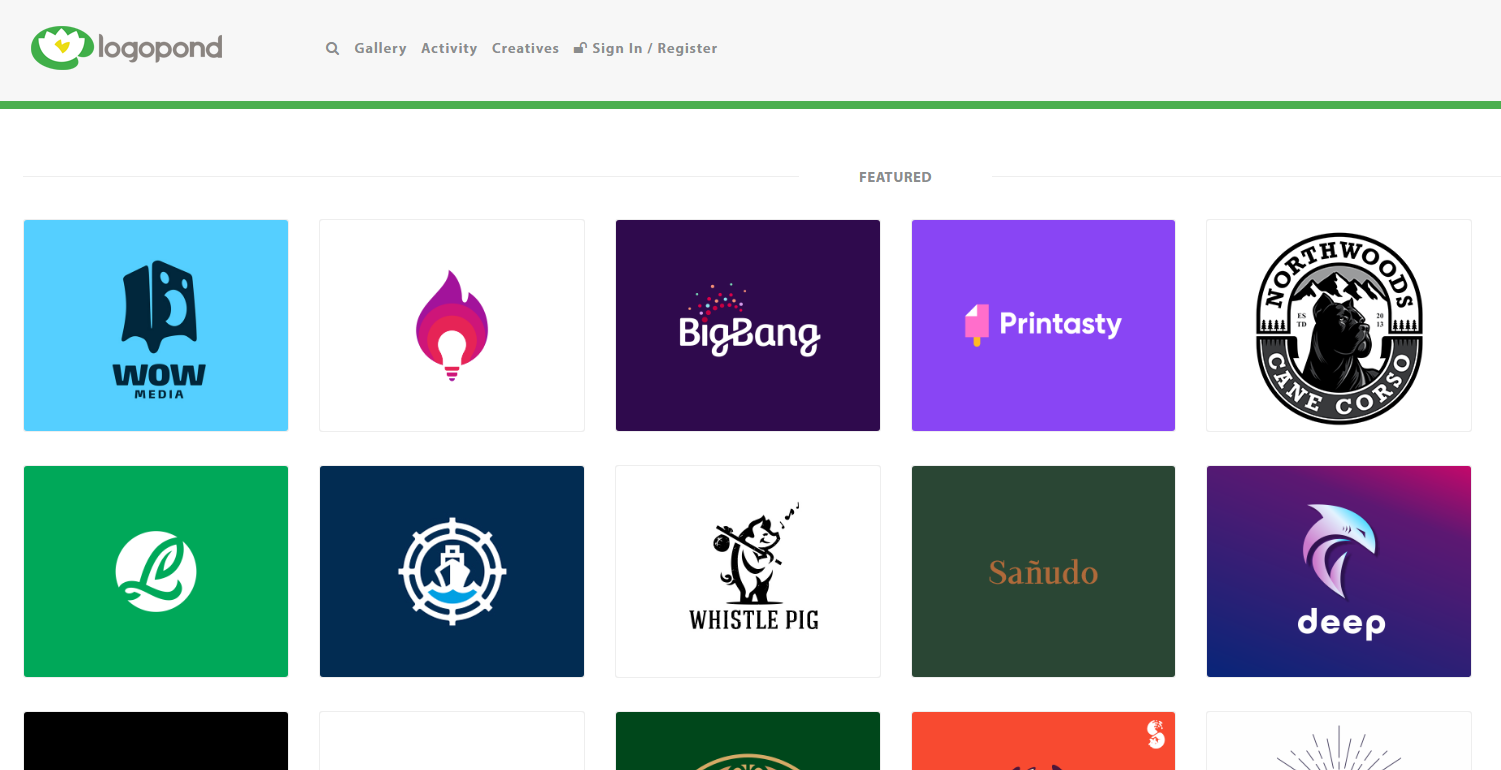 Each website has its own colors and characteristics, suitable for each design field. Hopefully, with the suggestions above, you will find your own direction and create designs with inspiration for innovation and creativity.